Are you wondering where your career is heading? Do you need to step back and think about the different development options? Do you need a clearer outlook and restored motivation?
The purpose of the "Career dynamics" review is to develop and structure a dynamic so that you become a decisive player in the development of your own career, inside or outside the company.
Our role is to help you to find and use your own levers in order to formulate and propose projects in keeping with your skills and aspirations, and in line with the needs of your company or the market.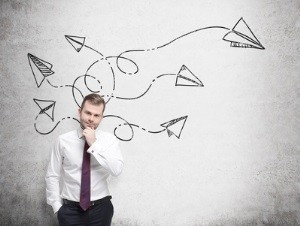 Testimonials
« I had a skills review with KENSEO. It helped me to conduct a complete self-analysis in several stages: How I see myself, how others perceive me, my strengths, my points that need improvement, what helps me to make progress and what I thoroughly dislike. This introspective process allowed me to get to know myself better and to review the professional possibilities that match my aspirations and the job market, so that I could build my professional project. I allowed me to redefine my professional and personal objectives.»
« KENSEO took part in a skills review on a manufacturing site, resulting in an individual geographical and professional mobility project. The support provided by the consultant was of the highest quality. He enabled the employee to define a project, to develop a network of professional contacts and to receive active guidance. The relationship between the agency and l'Oréal was fluid and constructive and helped the employee to develop a project.»
« I was supported by KENSEO when I started wondering about setting up my own business.
My coach, and the rest of the team, listened, challenged, pushed, advised, encouraged and helped me. To the extent that my dream of going into business came true, and I set up my own company: RELOCALYON.
Their human and professional approach helped me to transcend myself and believe in my deeply held aspirations ! »
the Kenseo HR process
For people and organisations