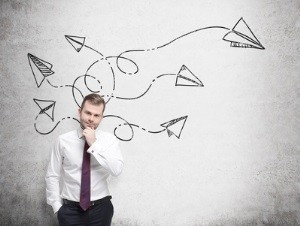 MANAGERS - EXPERTS - EXECUTIVES
Are you wondering where your career is heading?
Do you need to step back and think about the different development options?
Do you need a clearer outlook and restored motivation?
The purpose of the « Career dynamics » review is to develop and structure a dynamic so that you become a decisive player in the development of your own career, inside or outside the company.
Our role is to help you to find and use your own levers in order to formulate and propose projects in keeping with your skills and aspirations, and in line with the needs of your company or the market.
The goals
To think
Take a step back, think about what you have achieved, look at the open options and reflect on your motivation today to build the years to come.
Reinforce
Reinforce your proactive approach to your career management in readiness for internal or external mobility and consolidate your position as a player in the company. Receive help in defining your potential development, in view of the reality of the marketplace, the workings of your company and the possible need for additional training.
Sell
Communicate and learn how to sell your projects, heighten your visibility in the company, and develop your internal and external networks.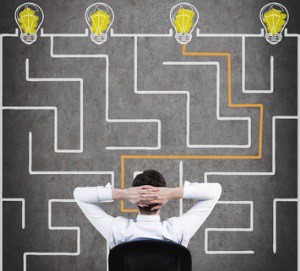 Our difference
YOUR COACHES GENERALIST APPROACH WILL HELP YOU TO TAKE A STEP BACK? FOCUS ON YOUR TRANSPOSABLE SKILLS AND ALLOW YOU TO THINK "OUT OF THE BOX", TO BROADEN THE SCOPE OF POSSIBILITIES AND TO CHALLENGES THE OPTIONS.
A PRACTICE-BASED
APPROACH
THE PRACTICE-BASED APPROACH OF OUR RECRUITERS, AND THEIR CONCRETE AND UP-TO-DATE KNOWLEDGE OF THE MARKET AND THE SKILLS THAT COMPANIES DEMAND, CAN HELP TO VALIDATE YOUR PROJECTS AND IDENTIFY THE NECESSARY STEPS (AN INTERIM JOB, ADDITIONAL TRAINING, ETC.).
COMMUNICATIONS
AND NETWORKING
IN ADDITION TO THE REVIEW, WE WILL ALSO HELP YOU TO IMPLEMENT YOUR PROJECTS BY CONCENTRATING ON YOUR COMMUNICATIONS AND BY BUILDING INTERNAL OR EXTERNAL NETWORKS.
Networking & communications workshops
Networking Workshop : In this workshop, you will see the impact of networks, understand their mechanisms, learn about the effectiveness of arborescence techniques, become aware of the image you project, overcome obstacles and take part in concrete role-play exercises in the form of filmed interviews.
Theatre Workshop : You will work on your posture and the control of your emotions with an actress thanks to the training techniques used by actors.
How to give your best, interview after interview ?
How to give your best, while remaining true to yourself ?
How to learn to want, to make others want too ?
How to produce the maximum impact by showing your sharpness ?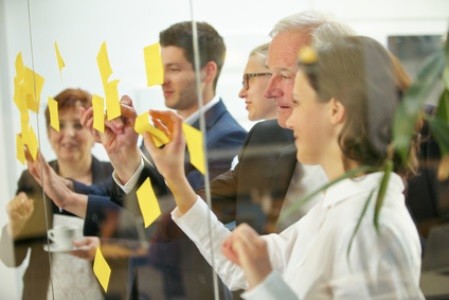 Testimonials
"Faced with deep-seated changes in the job market, the staff from KENSEO provided me with the tools, the method and the confidence to address this transitional period. KENSEO's services included personalised advice, role-play exercises, discussion groups and shared networks, in a good-humoured and benevolent atmosphere."
"After spending 20 years in marketing, I wanted something else. My coach helped me to reflect on how to redirect my career. I especially appreciated her benevolent and supportive approach, without ever being indulgent! Her constructive challenges enabled me to fine-tune my project and confront it with the reality of the field.
For me, the size of the Kenseo agency was a real advantage. It is large enough to offer a robust methodology and a broad network, but it also has a human dimension that made me feel at home and confident.
Many thanks to my coach for giving me the permission and the protection that were necessary to embark on a new professional adventure !"
the Kenseo HR process
For people and organisations