Manager and executive recruitment
The transformation of the world into a much more complex place requires organisations to recruit, develop and keep the talents that will be essential in key positions in the future.
Our expert recruitment consultants will help you to implement this strategy. We help to populate your talent pools, so that your teams have  all the necessary assets to create a durable competitive advantage.
We work closely with you to recruit the talents you need to manage change, define strategic operations, set up organisations and develop customer focus.
The goals
#1
On the basis of your challenges, your sector of activity, your culture and your organisation, to identify the human resources capable of creating and developing a durable competitive advantage.
#2
To bring detailed and in-depth knowledge of the professional aptitudes, skills, behavioural style and personality of the candidate in order to optimise their integration.
#3
To solve your particular problems (confidentiality, rare profiles, complex searches) with a tailor-made solution.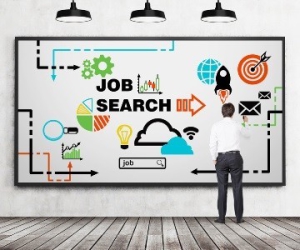 Our difference
While our employees are united by a common vision, they are all specialised in a variety of activities in order to bring you as much added value as possible in the recruitment of your managers and executives: Experts, Managers, Directors.
Our activities:
BUSINESS DEVELOPMENT: Marketing, Business Intelligence, Customers, Category Management, Trade, Key Accounts, Digital, Commercial, Sales, Media, Communication On and Off Line, etc.
OPERATIONS: Production, Lean Manufacturing, Continuous improvement, Engineering, New works, Production engineering, Maintenance, Technical, Supply Chain, etc.
QHSE / R&D: Quality assurance, Quality control, Microbiology, Analytical development, Test laboratories, Health, Environment, Safety, etc.
SUPPORT: Purchasing, Finance, Accounts, Human resources, Legal, Regulatory, IT, etc.
Our consultants effectively combine expertise specific to an industry with functional expertise.
Our sectors of activity:
CONSUMER AND FMCG Agrifoods, Food, Cosmetics, Luxury goods, Distribution, Retail, Home care, etc.
HEALTHCARE AND LIFE SCIENCES Pharmaceuticals, Medical devices, Biotechnology, Health services, OTC, Rx, API, CRO, etc.
MANUFACTURING Automation, Aerospace, Energy, Packaging, Home automation, Mechanics, Transport, Clean tech, etc.
SERVICES Logistics, Insurance, Telecommunications, IT services, Financial services, services for professionals, etc.
On average, our consultants have worked for more than 10 years in corporate human resources or in consulting companies before joining us.
The members of our division dedicated to sourcing possess on average more than seven years of expert experience in multi-channel identification: direct approach, web tracking, use of internal and external resume libraries.
We speak with expert candidates and managers and directors from each activity and each sector on a daily basis in order to understand their needs, their personalities, their professional capacities and their personal priorities.
Examples of recruitment
For an industrial group (more than 6,000 people and €1 billion in sales)
Further to sharp growth by acquisition, help in forming a new management committee: definition of the positions and the corresponding profiles, recruitment of more than 50% of the members by direct approach.
For an internal equipment group (more than 25,000 people and €4 billion in sales)
Recruitment of marketing managers in France intended to move into international subsidiaries, profiles of multiple nationalities with experience in multi-nationals. To date, 11 recruitments of seven different nationalities in 6 months (Swedish, Japanese, Chinese, Polish, Turkish, etc.).
For an international agrifoods group (more than 100,000 people and €21 billion in sales)
Temporary reinforcement of the Talent Acquisition team, management of the recruitment of experienced managers. More than 20 recruitments after 5 months of part-time secondment.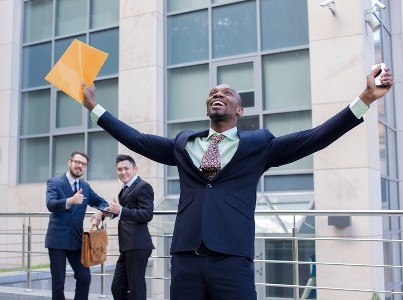 Testimonials
« On the recruitment front, I am especially aware of the quality of the relations we have built with KENSEO over time, which allows to operate much more effectively, because they have a strong knowledge of our company culture, our challenges and the management. »
« KENSEO is both a mainstream company, but with plenty of expert knowledge (industry, pharmaceutical companies, operational and support functions, etc.), which means that they can attract the talent suited to the needs of our organisation. Also, KENSEO is capable of finding the right profiles for strategic management positions, as well as for middle management positions. »
« The recurrent satisfaction with the service in terms of quality, proximity and flexibility, for both recruitment and the other services on offer, has prompted me to work with KENSEO on a regular basis. »
the Kenseo HR process
For people and organisations