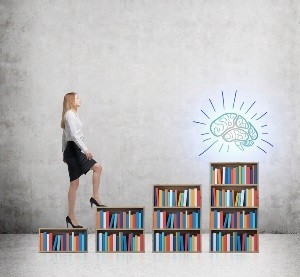 OPTIMISING ORGANISATIONS BY DEVELOPING PEOPLE
Our action is based on the simultaneous and interdependent consideration of the issues facing the coachee and those facing the organisation (project, values, managerial principles, etc.).
The goal of our action is to optimise the efficiency of the customer organisation. We support the development of the coachees' potential and know-how, on the assumption that they possess all the resources required to play a role in the change, assuming that they want to.
Our individual coaching methods are based on better self-knowledge (modus operandi, values, beliefs, etc.) and the quest for meaning. The coachee progresses towards independence by experimenting with new behaviours and then establishing them in the long term.
The goals
Support for a complex job transfer in a demanding environment.
Help the coachees to read their established modus operandi and to develop their own strategies to achieve excellence.
Enable them to adopt different behavioural, managerial or cross-functional positions.
Help managers and executives to develop their aptitudes and behaviours, so that they optimise their impact and their performance as managers.
Adopt a managerial style that is suited to the needs and the maturity of the team (development of employee autonomy).
Develop leadership, impact, political sense, capacity to take decisions, etc.
Develop a capacity to manage conflicts or tension, to optimise a sense of priorities, etc.
Enable people to develop their energy and their own resources that allow them to overcome their behavioural or communications difficulties.
Help a supervisor or a manager to make their work more understandable, to communicate better about their successes and difficulties, to develop their faculty of conviction or adhesion, to justify their position, etc.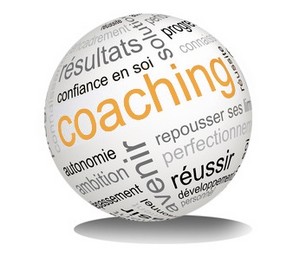 Our difference
KNOWLEDGE OF THE MARKET
& THE CHALLENGES FACING ORGANISATIONS
We have in-depth and up-to-date knowledge of managerial, cultural and organisational issues, thanks to the nature of our activities: coaching, training, change management, outplacement, recruitment, etc. The skills we deploy and the actions we take for the same customer allow us to develop a structured and effective approach.
A COLLABORATIVE WORKING MODE
BETWEEN COACHES AND CONSULTANTS
The efficiency of our actions is based on a collaborative approach between our consultants and coaches, who all have different backgrounds and qualifications. The sharing of knowledge between our internal and partner coaches is an integral part of our culture. We can develop made-to-measure solutions by discussing coaching practices and the specific issues facing our customers' organisations.
Our coaches have extensive experience in managerial or support positions in business. They are qualified, certified and experienced in coaching, they are regularly supervised and trained every year, so that they can develop and achieve the highest professional standards.
Kenseo is one of the 19 Syntec Coaching-labelled companies in France.
TESTIMONIALS
« We successfully entrusted KENSEO with individual support and repositioning missions. It is the quality of the trust and alliance between the consultants and their coachees that makes all the difference. »
« We have called on KENSEO for our strategic recruitments for several years. And when I was offered the opportunity to be coached, KENSEO was the obvious choice. The few months of support I received were professionally decisive. It gave me the energy to change the game, raise awareness of false beliefs and overcome obstacles. To a great extent, I can thank the professionalism of my coach, his command of powerful tools, such as transactional analysis and, of course, his human approach for this success. »
the Kenseo HR process
For people and organisations