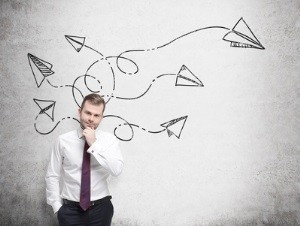 MANAGERS - EXPERTS - EXECUTIVES
You want to prepare one of your employees for an internal transfer, better identify his potential and paths of progress and put the next possible steps for him into perspective.
One of your managers or executives wants to take a step back and think about his  the next steps of his career in the company?
The purpose of the "Career dynamics" review is to  develop and structure a dynamic  so that your employee becomes a decisive player in the development of their own career,  inside or outside the company.
Our role is to help them to find and use their own levers in order to formulate and propose projects  in keeping with their skills and aspirations, and in line with the needs and constraints of your company.
The goals
#1
To reinforce the employee's proactive role in the management of their own career, in readiness for internal or external mobility.
#2
To consolidate their role as a player in the company, by helping them to gain a realistic vision of their potential development that takes the reality of the marketplace, the company's constraints and the possible need for additional training into consideration.
#3
To help them to communicate about their projects, to heighten their visibility in the company and to develop their  internal and external networks.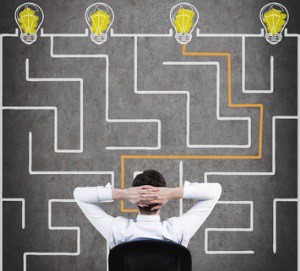 The Kenseo method
A meeting with the company (HR and/or manager) about the importance of the review.
An entirely personalised approach that focuses on the specific needs and expectations of the employee.
An in-depth analysis of the professional qualities, aptitudes and personal characteristics and what leverages motivations using a range of tools (MBTI, 360°, graphological analyses, major achievements, etc.).
Concrete and realistic projects, whose feasibility is challenged at every step by our recruitment experts and company HR, plus precise action plans.

For more detailed information, click here.
Our difference
Our recruitment consultants, who are aware of the skills that the market is looking for, will validate the viability of the projects.
INVOLVEMENT OF
COMPANY HR
Our approach involves HR in "internal projects" in order to make sure that they are realistic and feasible, while retaining the necessary degree of independence.
INTERNAL AND EXTERNAL
NETWORKS
Launch of an internal and external networking process.
Testimonials
« KENSEO took part in a skills review on a manufacturing site, resulting in an individual geographical and professional mobility project. The support provided by the consultant was of the highest quality. He enabled the employee to define a project, to develop a network of professional contacts and to receive active guidance. The relationship between the agency and l'Oréal was fluid and constructive and helped the employee to develop a project. »
« We have established a long-term partnership with KENSEO, and we work with both the recruitment and consulting teams. »
the Kenseo HR process
For people and organisations