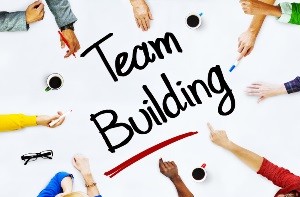 COLLECTIVE TEAM PERFORMANCE
Businesses constantly look to improve their performance. To achieve this result, motivation and team-building processes are strategically important.
Our team-building actions are based on a strategic and systemic analysis of the needs of the team, its manager and the organisation, that addresses different parameters, such as strategy, management and culture.
The approach we propose boosts the development and the performance of the team and helps to establish new behaviours and collaborative ways of working.
The goals
#1
To build a shared vision that defines the vocation, the values, the ambition and the strategy of the company in order to support the development of a new business model or new strategic opportunities in the future.
#2
To reinforce the collective dimension of a team and develop cooperation through concrete actions that recognise individual and collective contributions.
#3
To confront changes together and to implement a supportive approach that concretely commits the teams to a common and shared vision.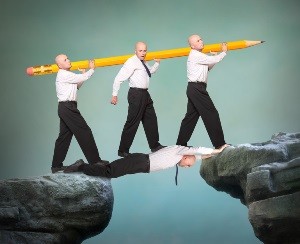 Our difference
Our standards reflect our philosophy, our values and our position.
Our coaches are experienced in team-coaching exercises, and they all have extensive experience of team management.
We command many team development processes and methodologies that we adapt precisely to address your issues: construction and deployment of a vision, settling of tensions, mediation, arbitration and decision-making processes, change management, cooperation and collaborative modes of working, cross-functionality, etc.
We have up-to-date and in-depth knowledge of managerial, cultural and organisational problems, thanks to our expertise in recruitment, training and transition or change management.
We organise a structured approach and regular exchanges between the consultants working for the same customer (coaches, recruiters, trainers and outplacers) in order to improve our mutual knowledge of these organisations.
The efficiency of our team-building is based on a collaborative approach between our consultants and coaches, who all have different backgrounds and qualifications.
The sharing of knowledge between our internal Kenseo and partner consultants-coaches is an integral part of our culture.
We can develop made-to-measure solutions by discussing coaching practices and the specific issues facing our customers' organisations.
An example of Team Building
An organisational change is about to impact a newly formed team. The team manager and company HR want to strengthen the cohesion of the team and to facilitate the adoption of this change.
After defining the support process with the company, the chosen objective consists of consolidating, sharing and deploying the vision of the future, and identifying the action plans for the year to come that will facilitate the introduction of the change.
The first two days of this team-building exercise are dedicated to developing individual and collective knowledge, on the basis of each person's profile, and to creating a shared vision. After taking some time to mature, the third day is organised to build the action plans. The last day concentrates on sharing the results and defining any necessary adjustments.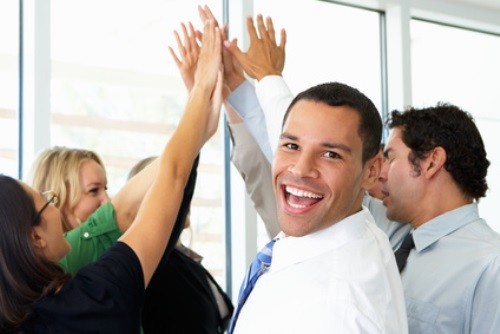 the Kenseo HR process
For people and organisations