Managers - Experts - Executives
You are about to let one of your employees go, and you want to offer them some support in their career change and reorientation.
A personalised outplacement programme will provide them with support until they return to work, with a number of guarantees during their trial period, occasionally or at certain key steps. We offer made-to-measure services that meet your wishes and your employee's specific needs.
Kenseo will give you them the time and the space to think about their projects for life, the tools and the training to communicate about them and the impetus to implement them.
The goals
#1
To help the manager make a successful career change and to turn it into an opportunity for personal and professional development, while taking the reality of the labour market into consideration.
#2
To speed up their return to work by providing access to all the necessary tools and information, by positioning them as someone who is proposing a project,  rather than someone who is looking for work.
#3
To enable them to break out of their isolation, and to develop their professional networks.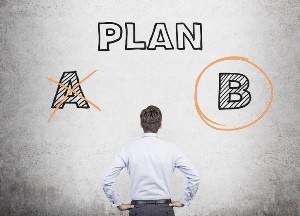 The Kenseo method
An entirely personalised approach that focuses on the specific needs and expectations of the employee.
An in-depth analysis of the professional qualities, aptitudes and personal characteristics and what leverages motivations using a range of tools (MBTI, 360°, graphological analyses, major achievements, etc.).
Concrete and realistic projects, whose feasibility is challenged at every step by our recruitment experts, plus precise action plans.
Highly operational support for project implementation, with the :
creation of the tools required to find a new job (resume, list of target companies, etc.),
practice interviews with our recruitment consultants,
theme-based group workshops,
individual weekly follow-up.
Our difference
AN OPERATIONAL, REALISTIC AND UP-TO-DATE VISION OF THE DEMAND FOR SKILLS AND THE CONSTRAINTS OF THE MARKET.
OUR EXPERTISE IN COACHING ENABLES US TO PROVIDE EFFECTIVE SUPPORT DURING THIS DIFFICULT TRANSITIONAL PHASE.
WE OPEN UP OUR COMPANY'S NETWORKS TO THE PEOPLE WE SUPPORT DURING THIS TRANSITIONAL PHASE.
Life at Kenseo
There is always something happening at Kenseo…
to encourage exchanges and the network in original and friendly contexts:
spontaneous and informal meetings with the consultants from our different branches,
workshops,
work groups,
plus numerous events: conferences for head-hunters or entrepreneurs looking to create or take over a business, speed networking, evenings with former employees, parties to celebrate success stories, etc.
We offer a welcoming, open and modern working environment, plus individual offices, workstations and PCs in open spaces, Wi-Fi access, the national and regional press, a welcoming rest area, etc.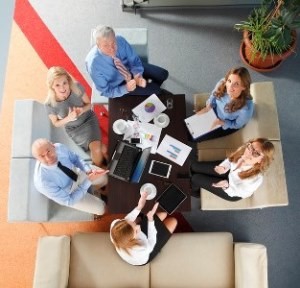 Testimonials
« Word of mouth tends to work well between HR departments, and after testing a number of services, we finally opted for a long-term relationship with KENSEO. »
« We have worked with KENSEO several times in the last few years, in particular for international recruitments or the outplacement of executives. We appreciate the adaptability and flexibility of the company in general, and of its consultants, and the fact that they are close to us and listen carefully. In a word, we share the same demand for PRAGMATISM with KENSEO. »
« We successfully entrusted KENSEO with individual support and repositioning missions. It is the quality of the trust and alliance between the consultants and their coachees that makes all the difference. »
the Kenseo HR process
For people and organisations