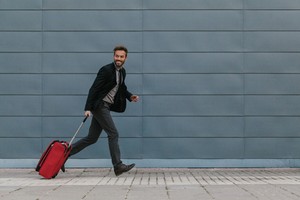 MANAGERS - EXPERTS - EXECUTIVES
When your partner is transferred, returns from a mission abroad or changes job, you want to accompany him or her in their career development.
Thanks to its expertise in outplacement and recruitment, and its in-depth knowledge of the regional economic fabric,
Kenseo can help your employee's partner to build their career path and find a new job  in the Rhône-Alpes region.
The goals
#1
As your new employee and their family face many changes, support for their partner can do away with yet another concern and allow them to focus on their successful integration.
#2
By helping the partner to make a successful career change and speeding up their return to work, we can stabilise and guarantee the long-term establishment of your employee and their family in their new life.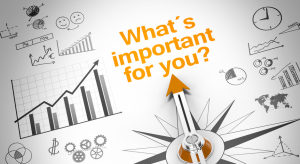 The Kenseo method
An entirely personalised approach that focuses on the specific needs and expectations of the manager.
An analysis of the professional qualities, aptitudes and personal characteristics and what leverages motivations using a range of tools (MBTI, 360°, graphological analyses, major achievements, etc.).
Concrete and realistic projects, whose feasibility is challenged at every step by our recruitment experts, plus precise action plans.
Highly operational support for project implementation, with the
creation of the tools required to find a new job (resume, list of target companies, etc.),
practice interviews with our recruitment consultants,
theme-based group workshops,
individual weekly follow-up.
Ourdifference
As specialised recruiters, we have an operational, pragmatic and realistic vision of the demand for skills and the constraints of the managerial jobs market.
Our expertise in coaching also helps us to offer support during this career and life change.
Located in Lyon since 2003, Kenseo works with numerous companies in the Rhône-Alpes region and has a concrete and up-to-date vision of the employment market and local companies.
A network is essential in order to find work, and it is quite possible that an employee or their partner, who has just arrived in the region, does not have an extensive network.
We open up our own networks to the people we support, and teach them how to develop, structure and maintain them.
Life at Kenseo
There is always something happening at Kenseo…
to encourage exchanges and the network in original and friendly contexts:
spontaneous and informal meetings with the consultants from our different branches,
workshops,
work groups,
plus numerous events: conferences for head-hunters or entrepreneurs looking to create or take over a business, speed networking, evenings with former employees, parties to celebrate success stories, etc.
We offer a welcoming, open and modern working environment, plus individual offices, workstations and PCs in open spaces, Wi-Fi access, the national and regional press, a welcoming rest area, etc.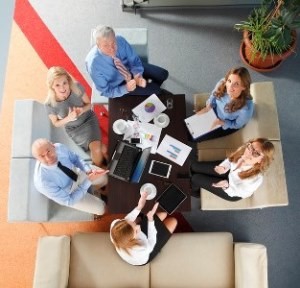 Testimonials
« The recurrent satisfaction with the service in terms of quality, proximity and flexibility, for both recruitment and the other services on offer, has prompted me to work with KENSEO on a regular basis.»
« I appreciated the quality and the professionalism of the outplacement support that I received from KENSEO, when I decided to follow my wife after she left Paris for Lyon, while I knew absolutely nothing about the economic fabric in Lyon. The close fit between the workshops and the individual and group support provided the opportunity to prepare my professional development in Lyon. And their good humour and friendliness were a welcome bonus. »
the Kenseo HR process
For people and organisations